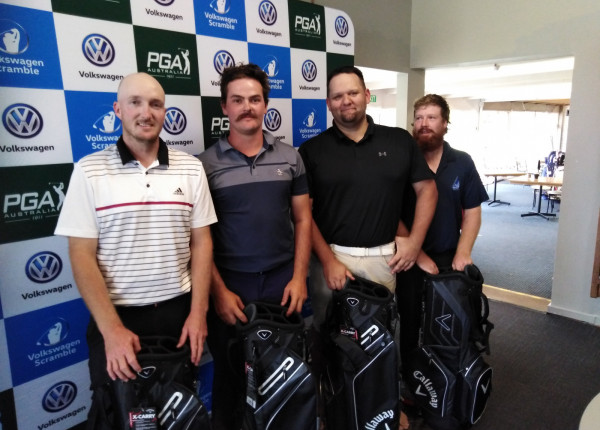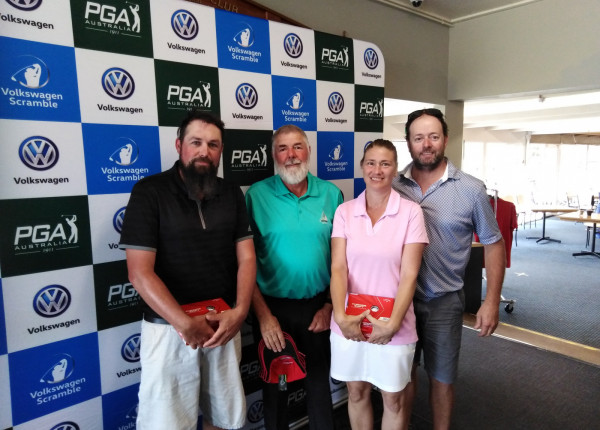 Volkswagen Scramble RESULTS
The Bairnsdale Golf Club VW Scramble for 2021 was conducted on Sunday January 31st with a tremendous turnout of 112 players. The large number of entries assusred the top two teams of qualification into the Regional finals to be held in April at a venue to be determined.
The weather was perfect and the course immaculate which lead to fantastic scoring. Three of last years winning team were again victorious, Josh Sheehan, Grant Dyer, Brodie Cameron and this years addition David Clack. Runners-up and also qualifying for the regional final were Brett Makings, Rohan Dare, Phil Makings and Trinny Dare. The runners up were quite surprised by thier form with most playing sparingly over the past 12 months.